About Us
One cannot build future without a well-planned strategy of growth.
"Quality is never an accident; it is always the result of good intention, sincere, effort, intelligent direction and skillful execution. It represents the wise choice of many alternatives."
Today, most of the business houses don't just need products; they need solutions, services, heterogeneous platforms, inter-operability, flexibility and much more at a sensible cost. They need competent and complementing resources, which give a cutting edge to their core competencies.
It is a fact that "you cannot satisfy all the customers all the time with all the products and services ". It is also a challenge to be able to be admirably close to do so in an ever evolving and resource hungry world.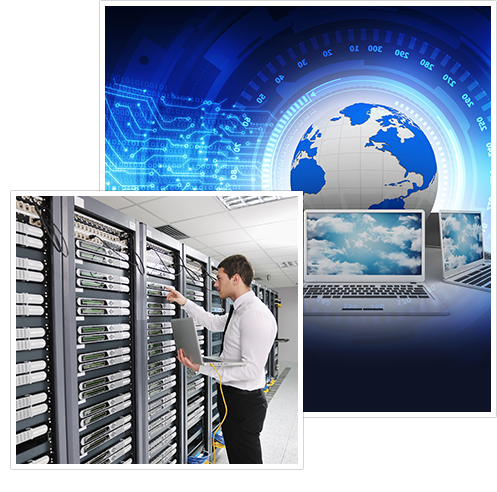 On 24th May 1994 when a modest beginning was made by starting an office space in Station Plaza, Bhandup, Mumbai.
Since then there is no looking back. With well-equipped and well-furnished office with all latest infrastructure, to provide Services in IT Fields for all kind of Hardware, Software, Severs, Annual maintenance Services to our esteemed Clients.
We are "premier business partners" to Hewlett Packard and are HP STAR certified to provide solutions of various HP high-end mission critical products. We are also HP authorized service partners.
You will all appreciate that we have always chosen values over volumes, honesty over temptations and long term view over short term benefits. These professional mantras have earned us strong patronage and goodwill from our beloved clients, professional associates and society at large.
We have presence across the nation having Headquarter in Mumbai and our Branches are Bangalore, Chennai, Ahmedabad, New Delhi, Pune and Kolkata.
Our Customer Service is centrally approaching to do everything we do for competency in knowledge, Implementation and Post Sales Services. Facility Management services is our core areas of business wherein we have Government Sector, Corporate & SME's.
Three Ess truly believes in Customer is the King. Earnest team committed to delivering the best in industry. We're more than happy to deliver you the best. We ensure the Customer Complaints are attended quickly resolve their complaints at the earliest. This determination has helped getting more and more esteemed Clients.
Professional Service is the main motive with us drivin